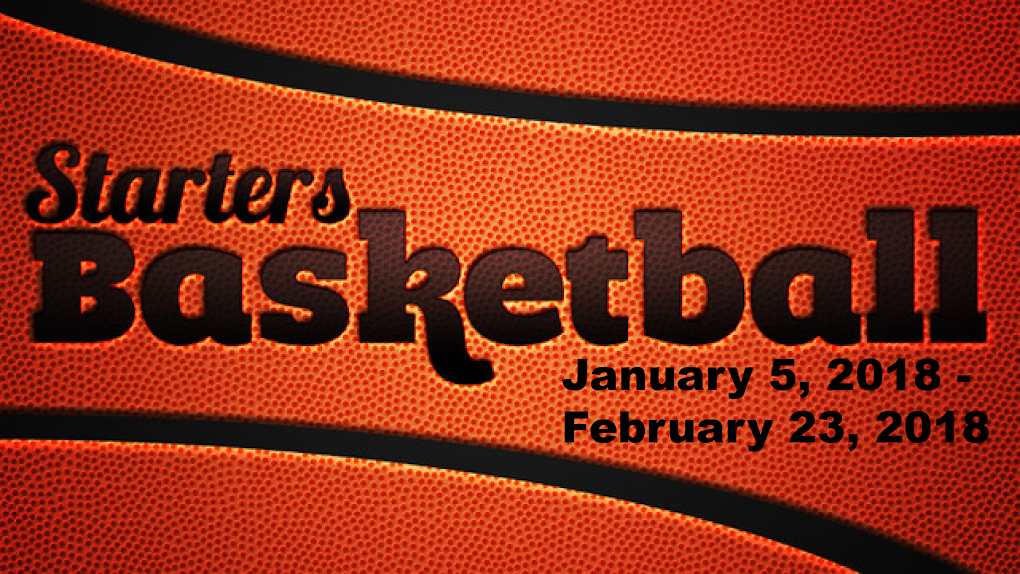 Starters Basketball is for children ages 5-12, as of Nov. 1st. Our primary purpose and focus is to share Christ love with children and their families. Our league offers each child the opportunity to participate through practice and games to improve their basketball skills, build new friendships, build positive character traits while learning to be a good teammate.
Registration is $65 through Nov 6, $85 starting Nov 7. Everyone must attend one of the evaluation dates. Evaluation dates and times are: Sunday Oct. 28, 2-4pm , Tuesday Nov 1, 5:30-7pm Last evaluation will be Thursday, Nov 6, from 5:30 - 7 pm.
Games are on Saturday's Jan 5 - Feb 23. No games Feb. 2. If you need more information please contact Shawn Moore at startersbasketball@gmail.com or call at 903-595-4779.
Event Coordinator •
Shawn Moore