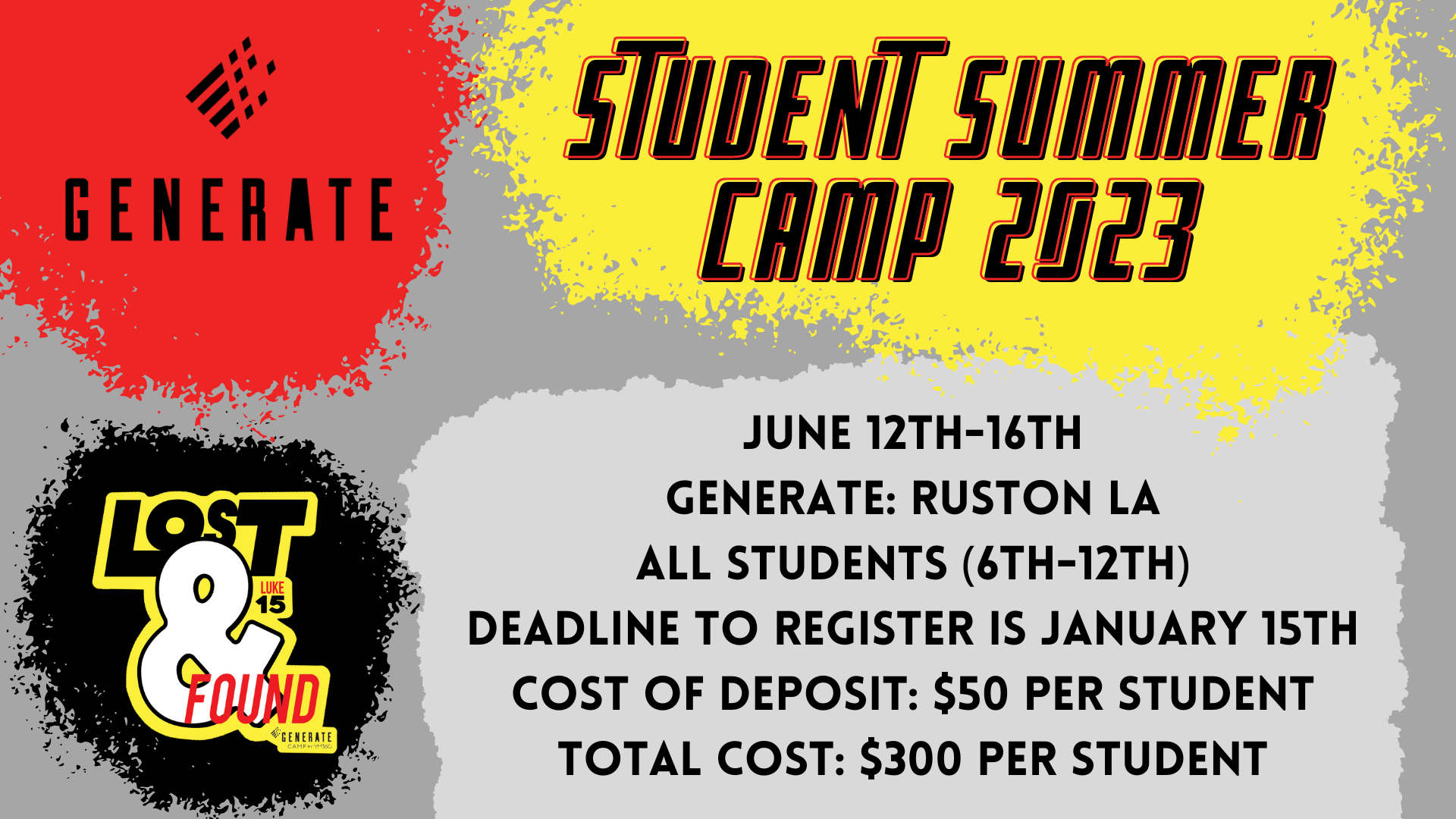 FBC Tyler Student ministry spends a week every summer at camp in an intense time of worship and fellowship geared specifically for youth. This year we will be going to Generate, located on the campus of Louisiana Tech. Generate is run by YM360, a gospel centered organization that provides numerous resources for churches, and plans retreats and camps including Generate. This summer Generate is running 34 camps, at 22 different locations, including our location at Louisiana Tech.
Camp this year is June 12th-16th 2023, the deadline to sign up and pay your deposit is January 15th. Completing this form by the deadline ensures your student has a secured spot at camp this summer. There is no guaranteed room for registration after this deadline. The deposit is non-refundable.
Deposit due January 15th 2023= $50 per student
Remaining balance due May 7th= $250 per student
Total cost including deposit= $300 per student
The remaining balance will be due May 7th. A separate form will be sent to you to complete the remaining balance. There is an option to pay the remaining balance early as you will see on the form. After registration is closed you will receive a camp packet including a camp schedule, packing list, and other required camp documents.
Registration is open for all students who have completed 6th-12th grade.