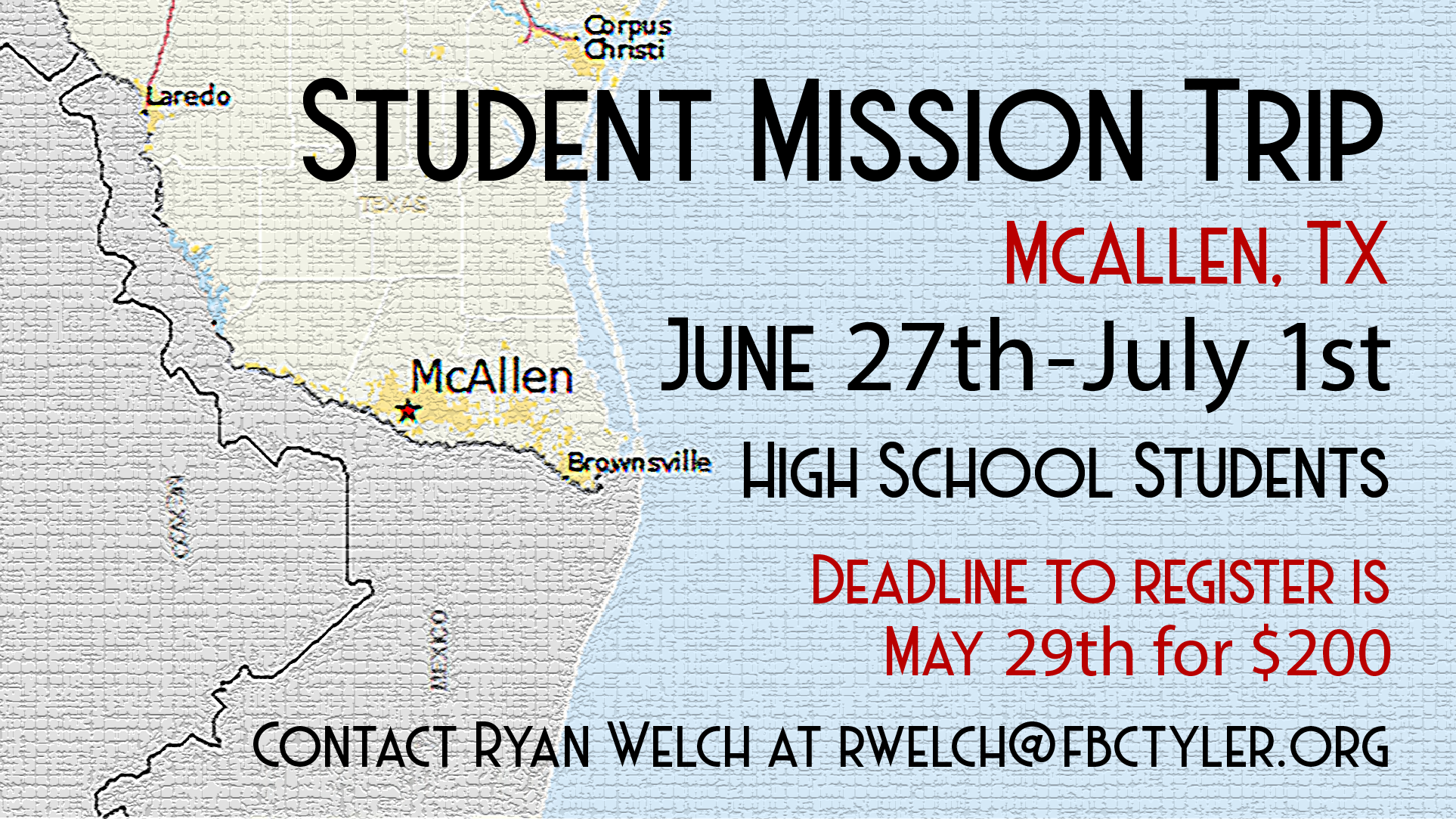 This mission trip we will be witnessing in the valley area of McAllen, Texas. We will be staying at the YWAM South Texas campus (Youth With A Mission). Ministry will include bringing the Gospel and humanitarian supplies, assisting Christian ministry in their outreach to communities at the border, serving at a local food distribution center, and ministering to border patrol agents. The trip will also include time at the beach.
The deadline to register is May 29th for a cost of $200. No registrations will be accepted after this date. Registration is only available for high school students (in high school spring 22).
Contact Ryan Welch (rwelch@fbctyler.org) for more information and the link to sign-up.