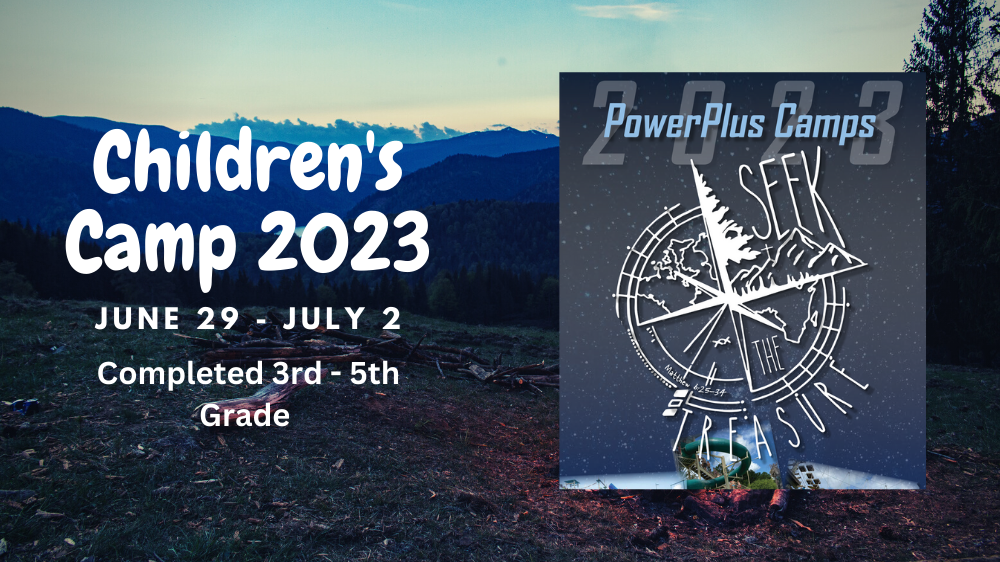 I am excited to announce that after much prayer and consideration we will be attending a new camp this year for children who have completed 3rd – 5th grade. The camp is Power Plus Preteen Camp at Pineywood's Baptist Encampment in Woodlake, Texas. The theme for the week will be Seek the Treasure with the scripture reference being Matthew 6:25-34. I'm excited to see how God moves in the lives of our Children this year!
The date for camp is June 29 – July 2.
With a new camp comes new procedures! The deadline to sign up and pay your deposit for camp is January 5. Completing the attached form by the deadline will ensure your child has a secured spot at camp this summer. After the deadline there will be no guarantee that your child will be able to attend camp.
Deposits due January 5, 2023: $50
Remaining balance due May 22, 2023: $250
Total Cost for camp including deposit is $300